The Stellar Lineup (8.5 oz)
Sale price

$215.00

Regular price
This retail-sized value set features our 8.5 oz Goddess Shampoo + Goddess Conditioner, Superhuman Hair Mask, Starlit Smoothing Spray, Goddess Gloss Serum, and Heavenly Hair Fragrance that all work together to hydrate and repair your heavenly hair.
What it does:
Our Goddess Shampoo + Goddess Conditioner gently cleans and nourish your hair. Our Super Human Hair Mask deeply moisturizes and nourishes hair for long lasting shine while recovering damage and frizz. Our Starlet Smoothing Spray eliminates frizz while protecting hair against any environmental and heat damage. Our Goddess Gloss Serum which locks in moisture, rehydrating dry and frizzy hair while protecting against any future damage. And our best-selling product, the Heavenly Hair Fragrance, uses a unique blend of unique blend of lemongrass, clove, nutmeg, cinnamon, lavender, rosewood, jasmine, limone -oil of orange to moisturize and protect hair while leaving your hair smelling like the perfect blend of feminine elegance.
Who it's for:
All Goddesses with all hair-types!
Safe for:
Chemically treated, color treated, keratin treated, relaxed hair, and extensions. 
Directions for use:
Step 1: Wash hair with Goddess Shampoo
Step 2A: Conditioner hair with Goddess Conditioner
Step 2B: Alternatively use our Super Human Hair Mask, once a week
Step 3: Spray Starlet Smoothing Spray throughout damp hair, from roots to ends
Step 4: Gently massage the Goddess Gloss Serum into damp hair, starting mid-strands to end
Step 5: Style your hair as usual
Step 6: Spray Heavenly Hair Fragrance around hair, mainly focusing on your ends
Step 7: Enjoy your heavenly scent hair!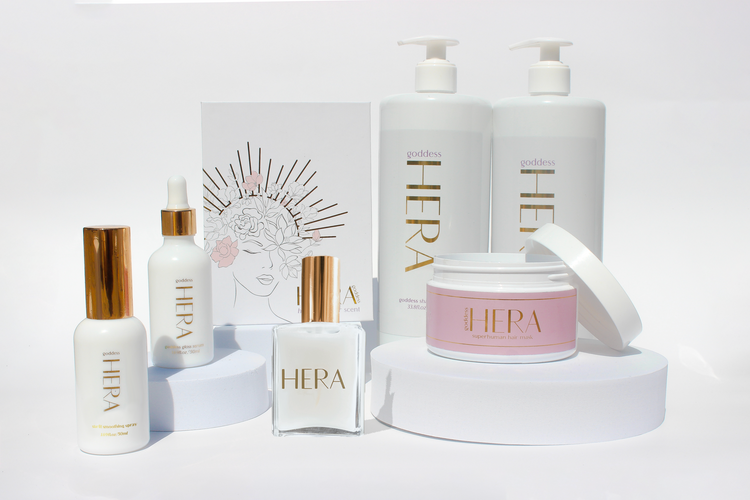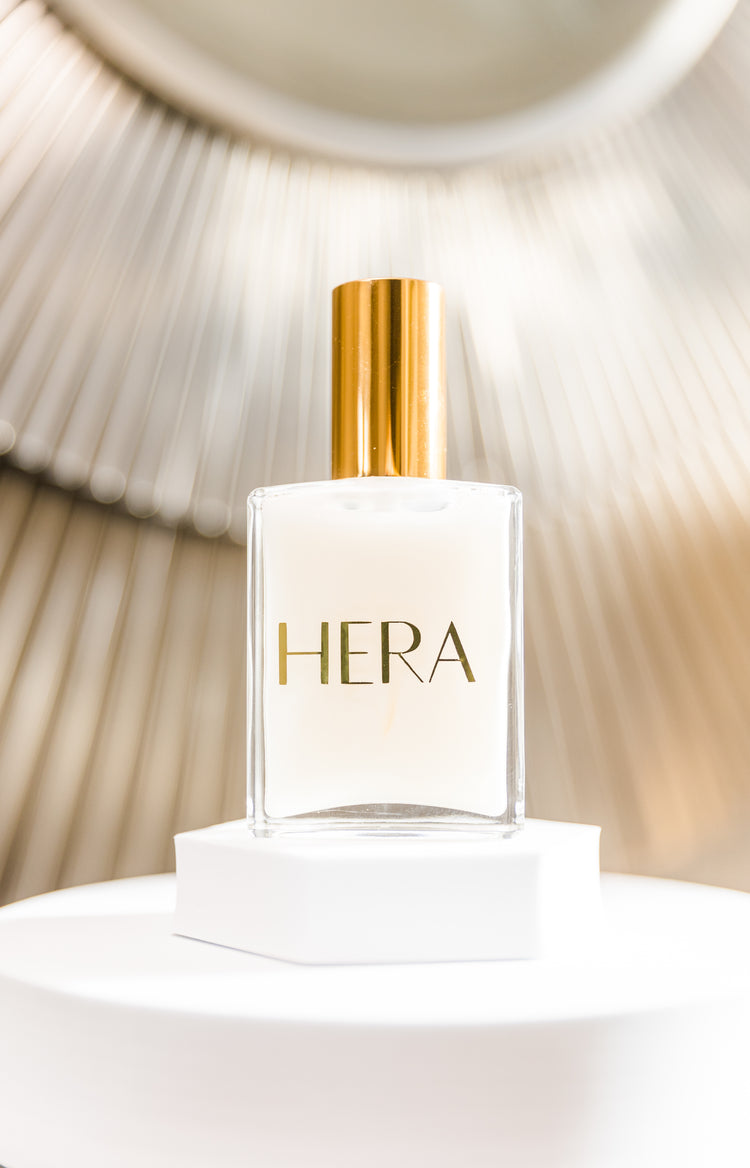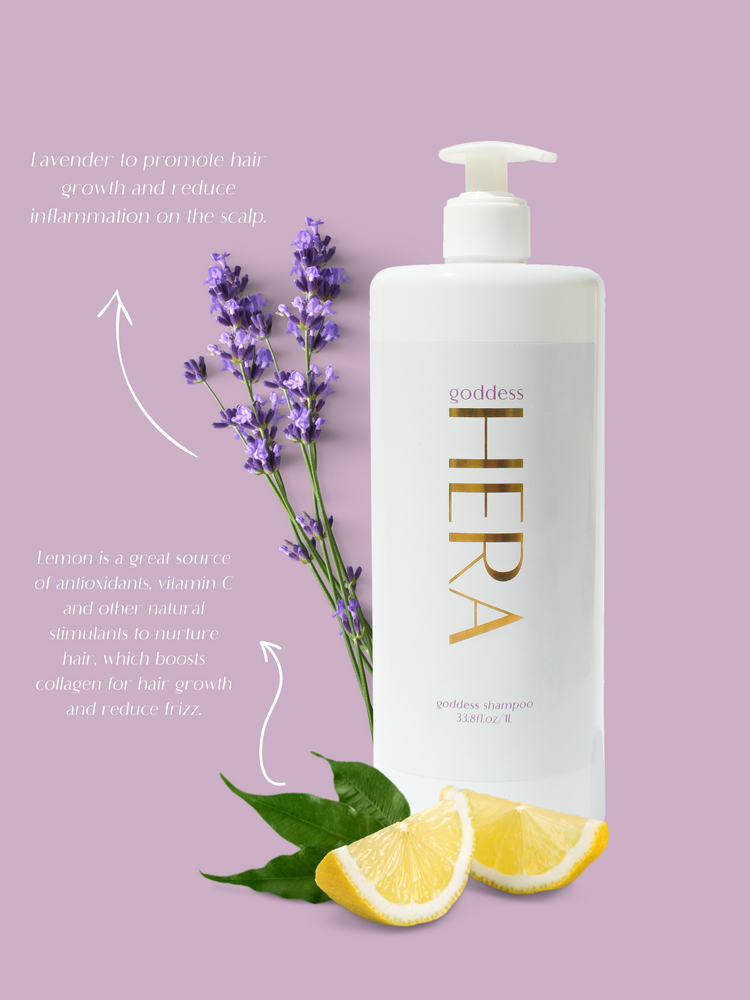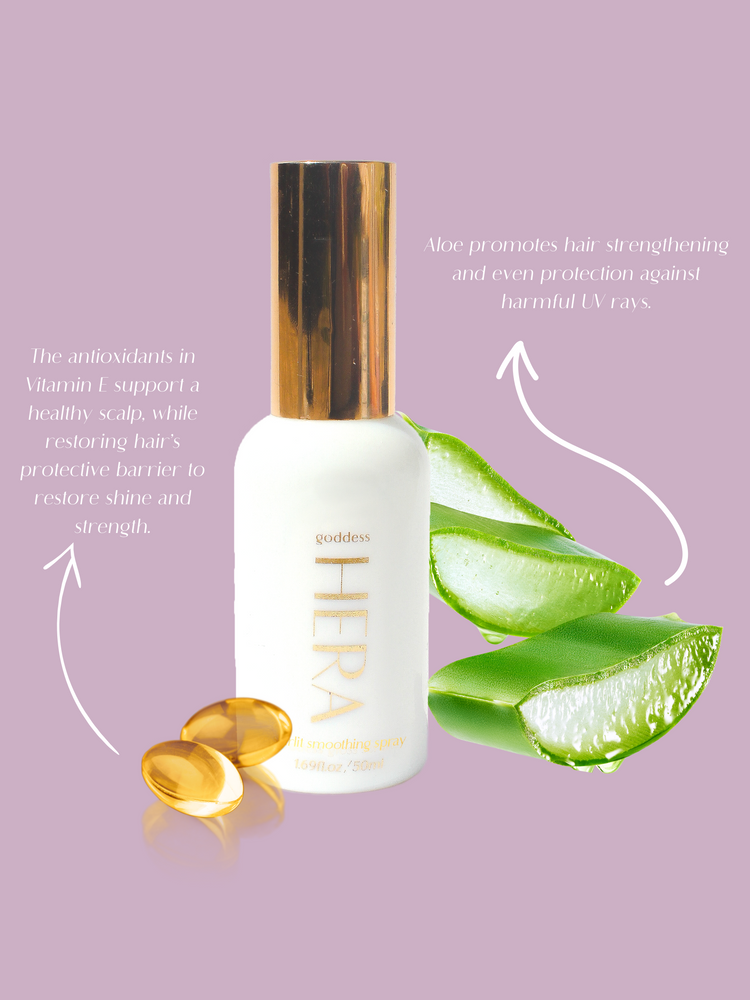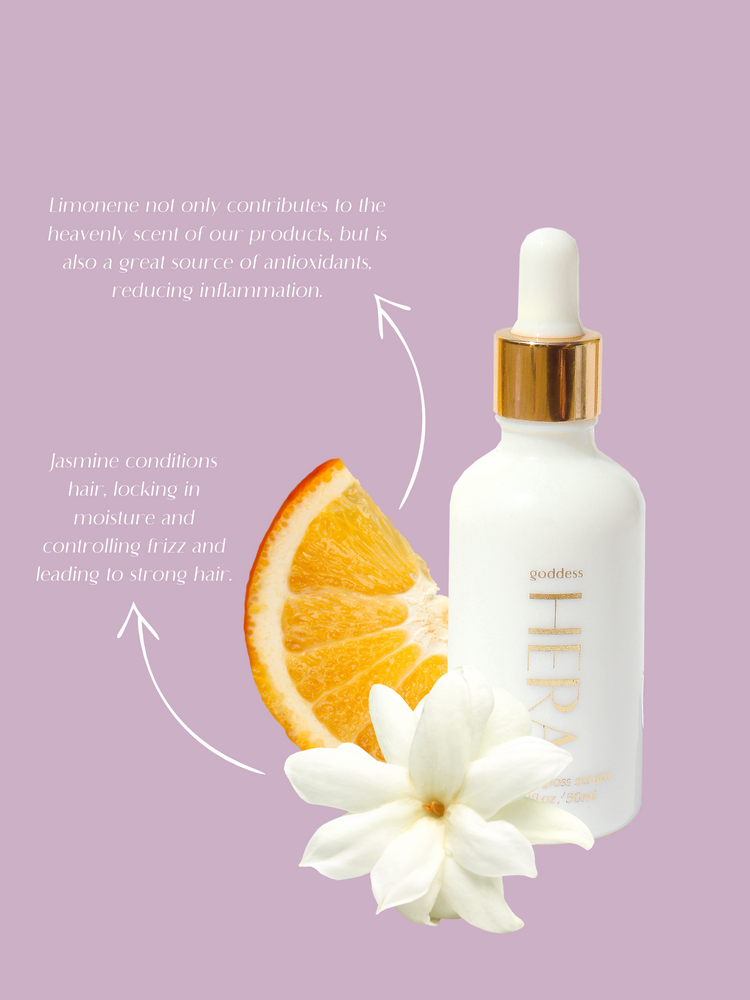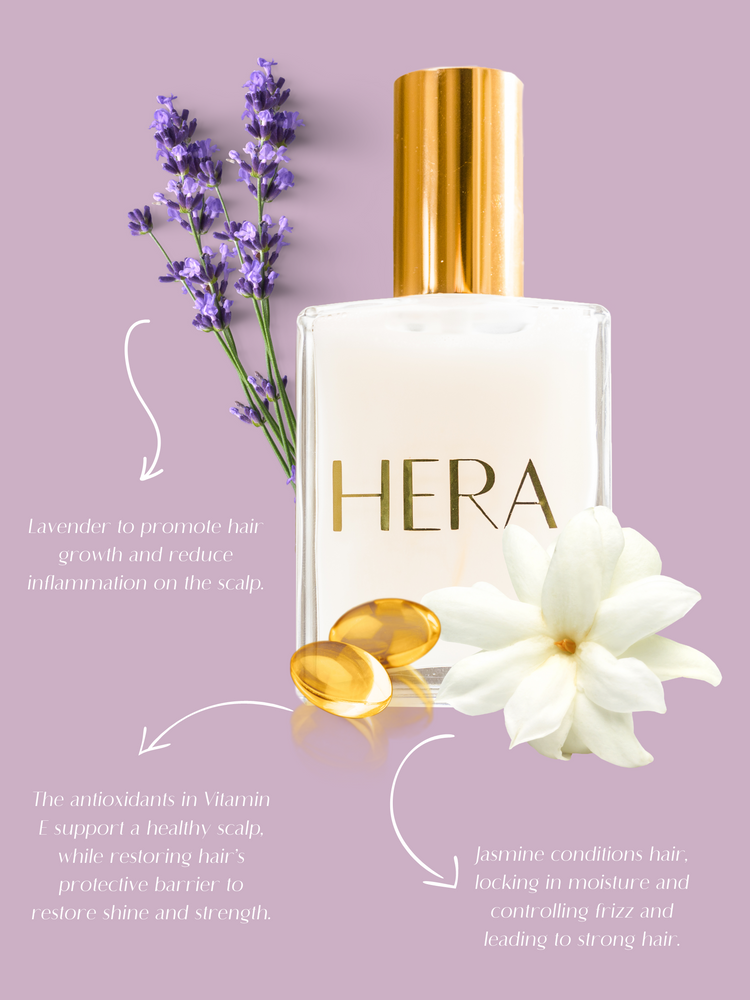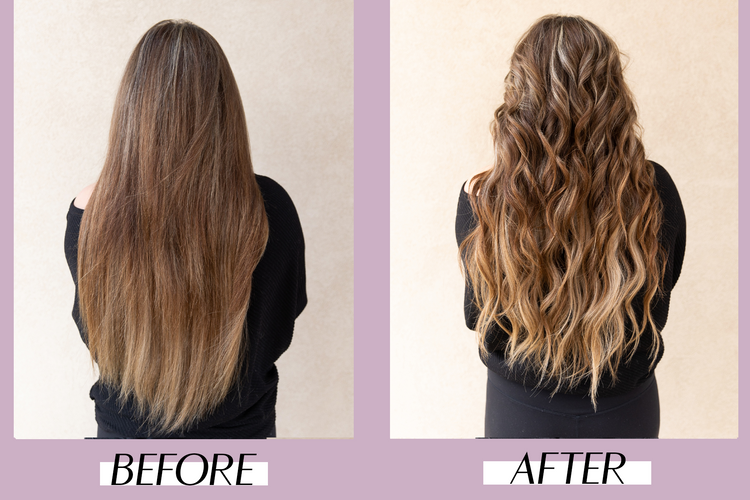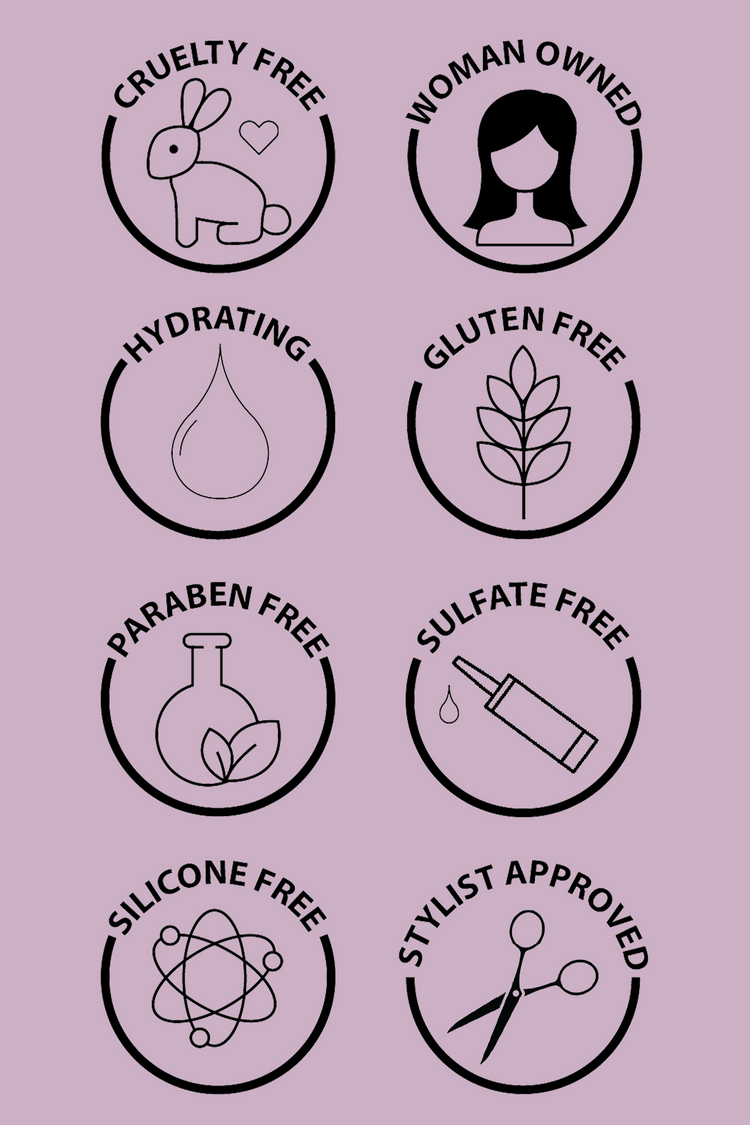 Loving this new line!
I've been using Hera Goddess at home as well as in the salon and we are all loving it! The shampoo and conditioner is our current fav. The shampoo cleanses so well without drying out your hair and the conditioner is so silky without any of the heaviness. Plus the scent is addicting!
Shampoo conditioner and mask Amazing!!
The other items, serum, gloss, and hair perfume, did absolutely nothing for my hair other than weigh it down and make it look greasy. The scent is quite nice in all the products. Will definitely use the shower products but nothing else. And the cost is a quite excessive the bottles are sooooo tiny.